Cache
Regular price
Sale price
$229.95
Unit price
per
Sale
Sold out
-168CM board size capacity (78L), removable internal boot bag, two large external pockets
-Multiple board capacity, built with upper and lower sections for gear storage and life on the road
-Treaded wheels with reinforced housing for maneuverability and durability season after season
-Rugged 900D nylon fabric construction with reinforced nylon webbing throw handles for durability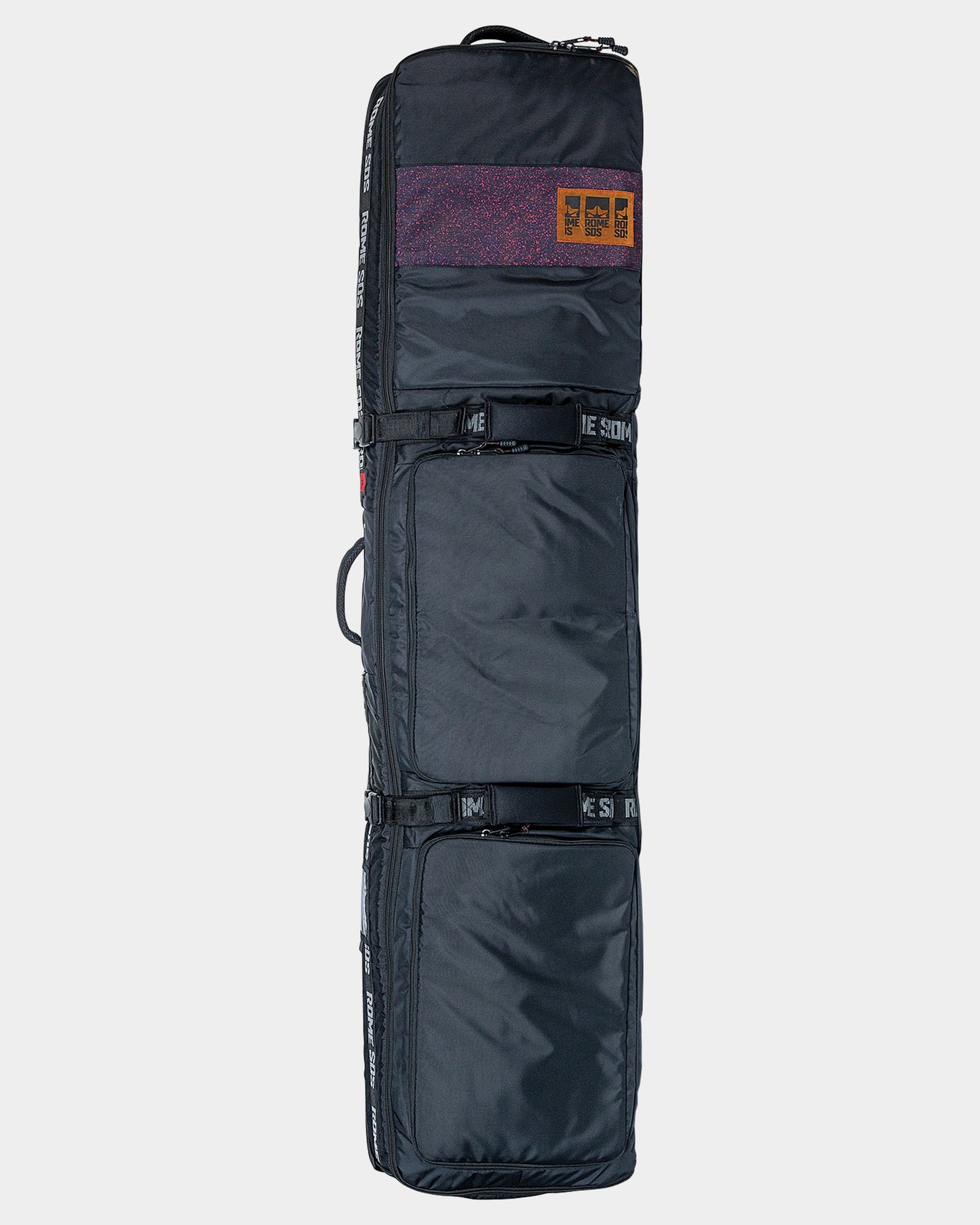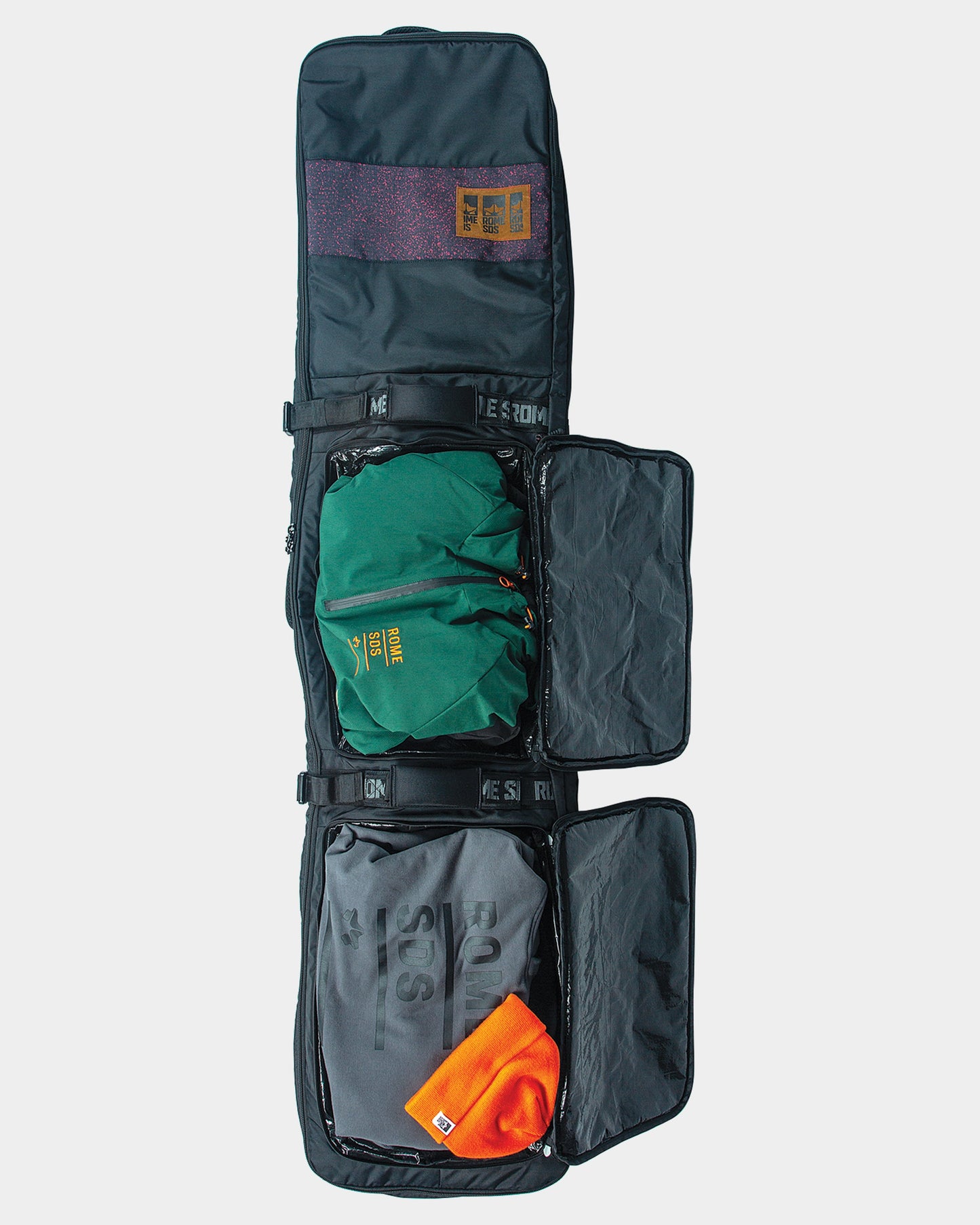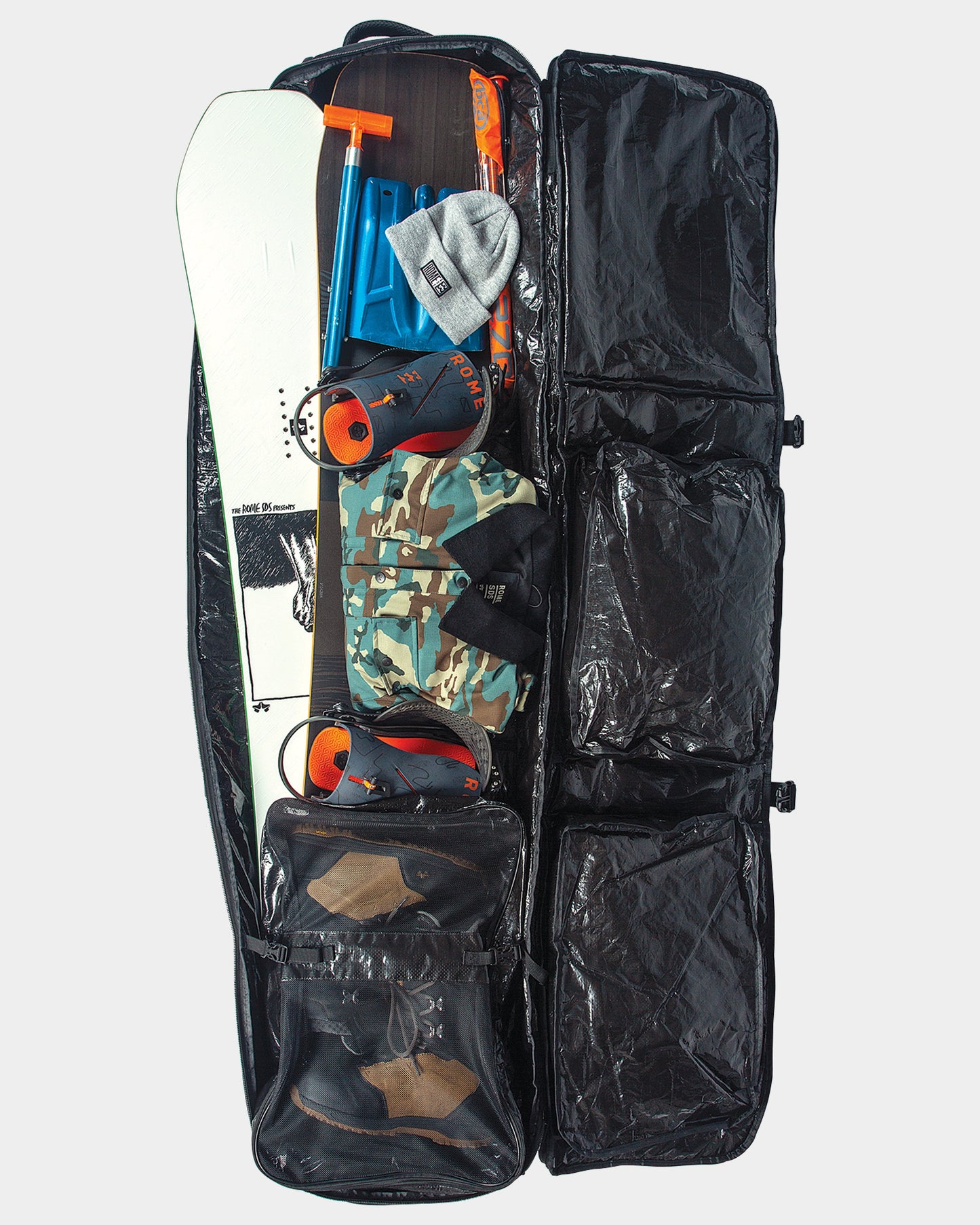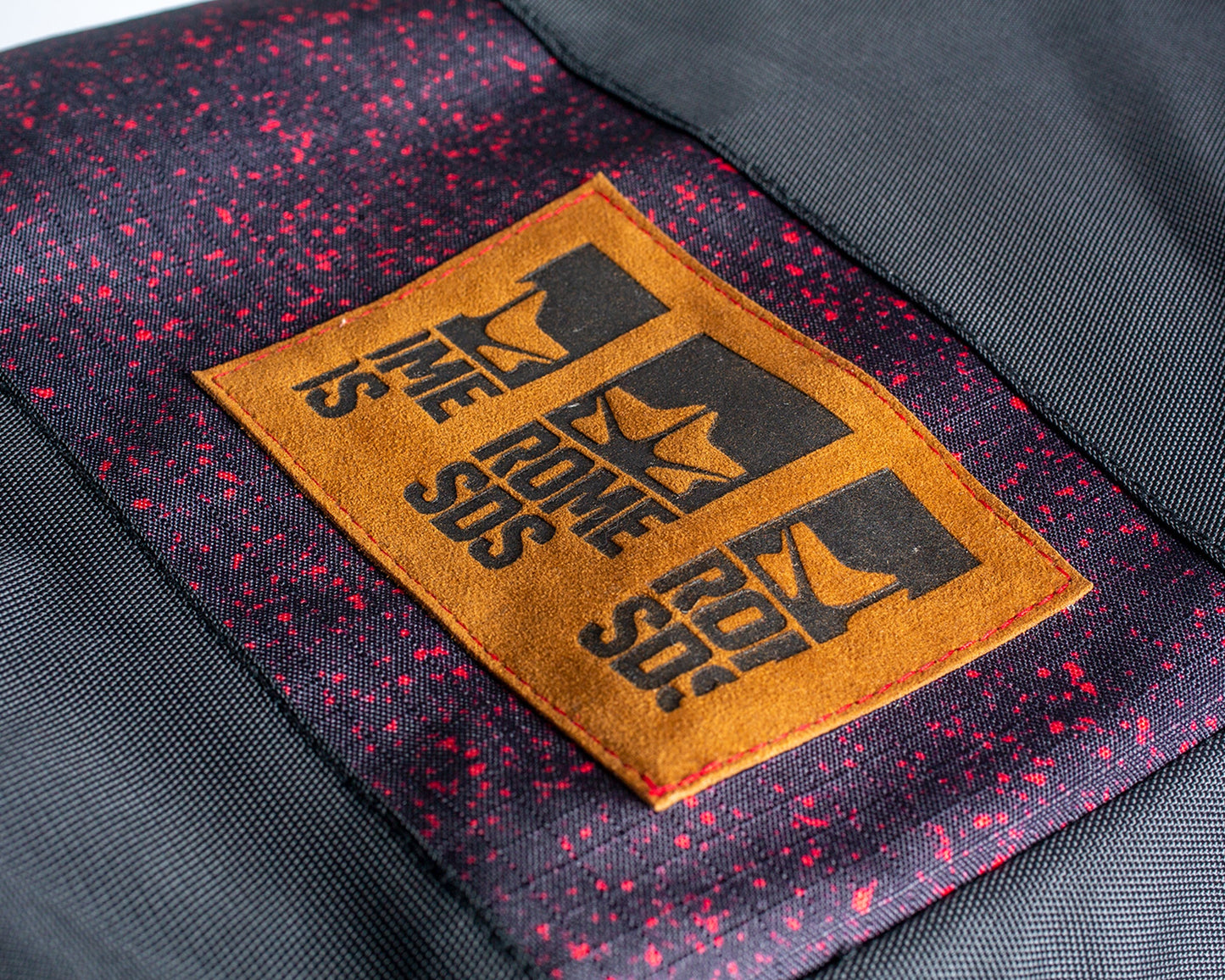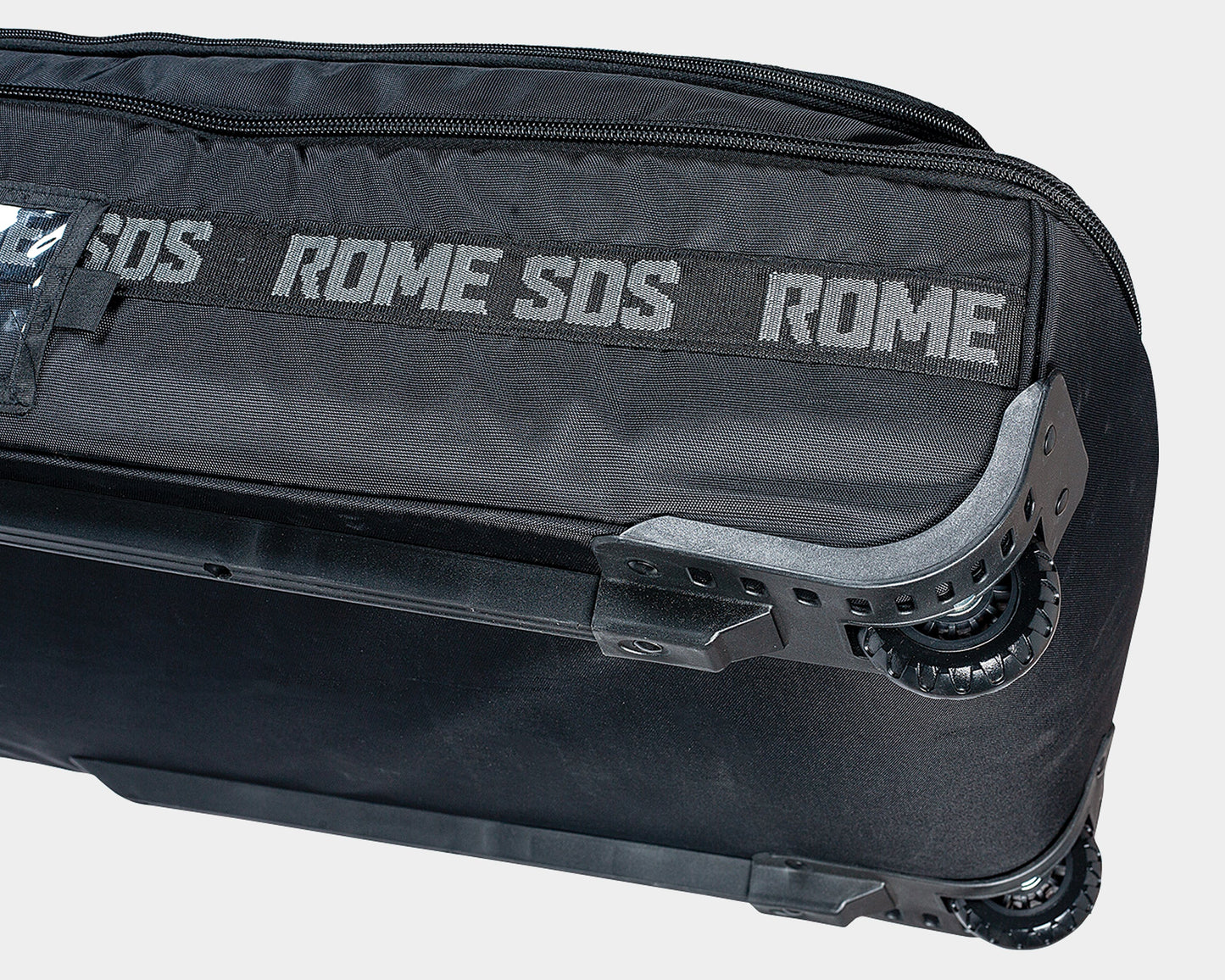 Bag for practically everything
I have taken this bag on a few trips now and it is rugged, convenient and spacious. I end up packing all of my snowboard gear in here including some softgoods to help take the load off my carry-on.
It has a good set of large pockets on the exterior to carry some of my softgoods. The interior is huge and can fit a lot of gear. And if you pack strategically, you can add so many other smaller items.
The wheels are rugged and go through most terrain for traveling (airports, parking lots, etc.). The handles and straps are awesome, with multiple locations, great placement and load control and comfort.
I have been able to fit:
• 2 x boards
• 1x bindings
• 1 x boots
• 2 x jackets
• 1 x insulator layer
• base layers (pants & top)
• 1 x outerwear pants
• multiple gloves & mits
• 1 x helmet
• 2 x goggles & lenses
• facemask
• 1 x pair casual shoes
• multiple pairs of snowboard socks
• backpack
• any gear: shovel, probe, beacon
Snowboard bag Cache
Loving this bag with lots of storage space, nice to have a extra bag inside which you can take out. Solid en lots of space
Bring more stuff than you need
The bag has all the space you need
Good bot not the best
For the most expensive bag of the company I would expect a bit more quality. The zipper is not high quality, the padding is thing not so thick. Over all it is a good bag but for the same amount of money other companies e.g. Burton offer much better quality bags. It is sad to pay so much money and not getting something better.
Bomber Bag
I took this on a trip to Mt Baker last season and this bag did the job we room to spare. This bag has tons of space, and I loved the zippered pockets on the top for my wet gear and base layers, beanies etc. I also really liked the detachable boot bag that is included. The wheels were burly and the plastic rails on the bottom are a nice touch. Seems like this bag will hold up to years of abuse on the road. I would recommend this bag for anyone looking to take multiple boards on a longer trip, or someone (like me) who overpacks. I was able to fill the following in the main compartment (not all items pictured) 160 cm snowboard w/o bindings 157 cm snowboard with bindings Jacket size XL, Mid layer jacket size XL, Bibs size XL, Helmet, Shovel Handle, Probe, Boots. In top compartments: Shovel Blade Gloves-2 pairs Snowboard socks- pairs First Layer top First Layer Bottoms Beanies x 2 Facemasks x 2. Plenty of space and thoughtful organization.