Bodega Boa
Buttery smooth flex with a snug and supportive fit
Regular price
$329.95
Sale price
$230.97
Unit price
per
Sale
Sold out
The Bodega is a plush, tweak happy boot with a medium flex pattern that doesn't skimp on performance. Built with PRO F.I.T. Liners for a buttery smooth flex that still lets riders keep their foot on the gas, the Bodega is designed around the philosophy that a great boot doesn't have to be overly firm. A favorite of park lappers and riders who want 'melt on your foot' out of the box comfort, the Bodega is a reliably smooth serial chiller of a boot.
Boa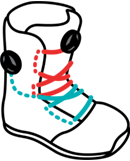 Focus BOA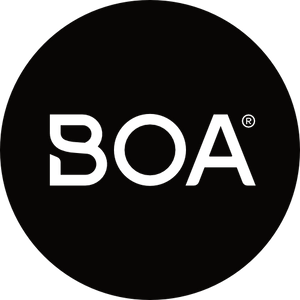 Dual lace BOA boots, upper and lower zone customization which overlap at the ankle, built for maximum adjustability .

H-Series Upper Dial, M-Series Forefoot Dial
Liner

Pro F.I.T. Liner
Fully heat moldable for maximum snug fit and dialed-in performance. Built with our SkateCuff 3D ankle support system, expandable toe box and Pro Footbeds for support and out-of-the-box comfort.
Outsole

Gripflex
Outsole
Medium to responsive flex pattern, strategic lugs and lightweight construction.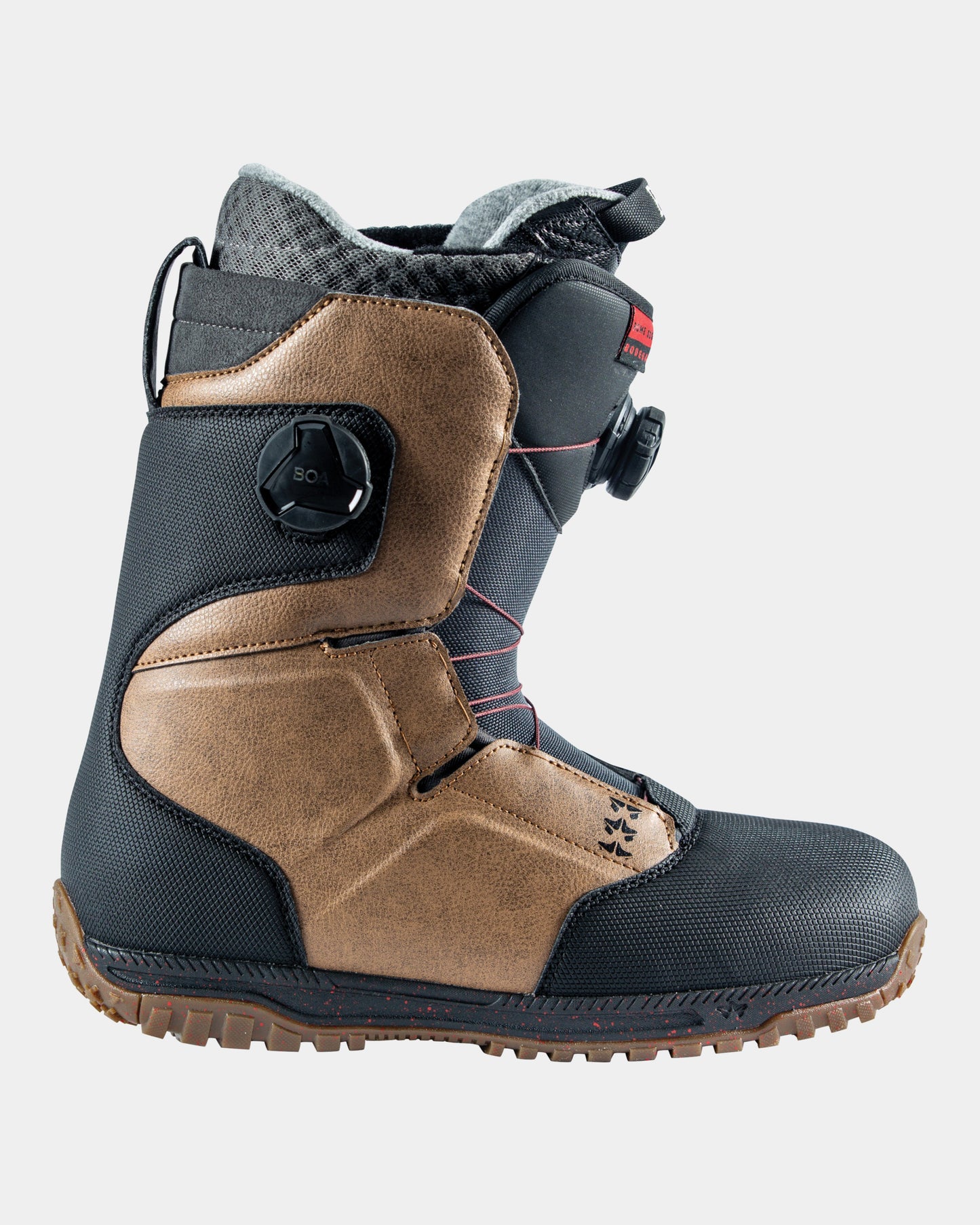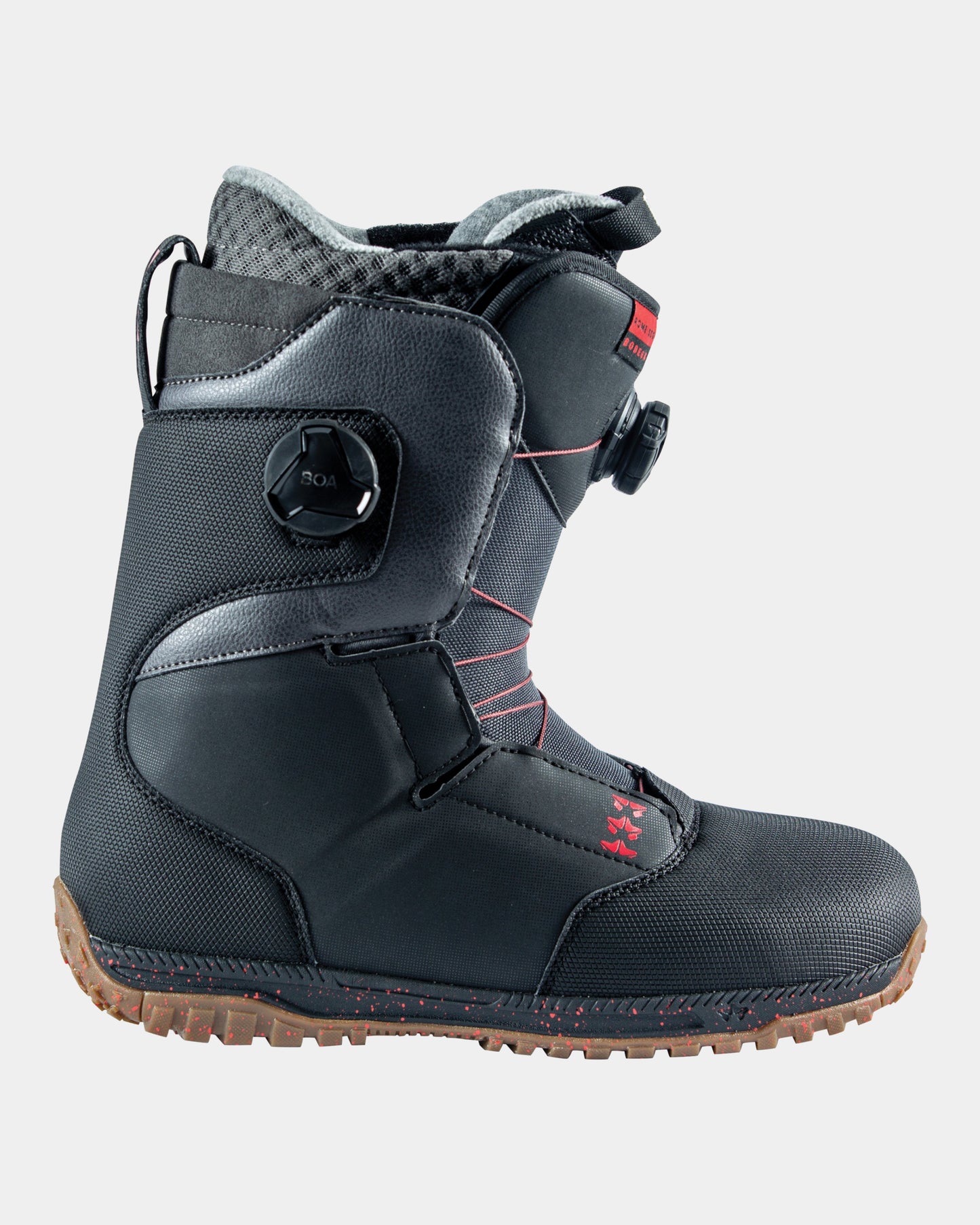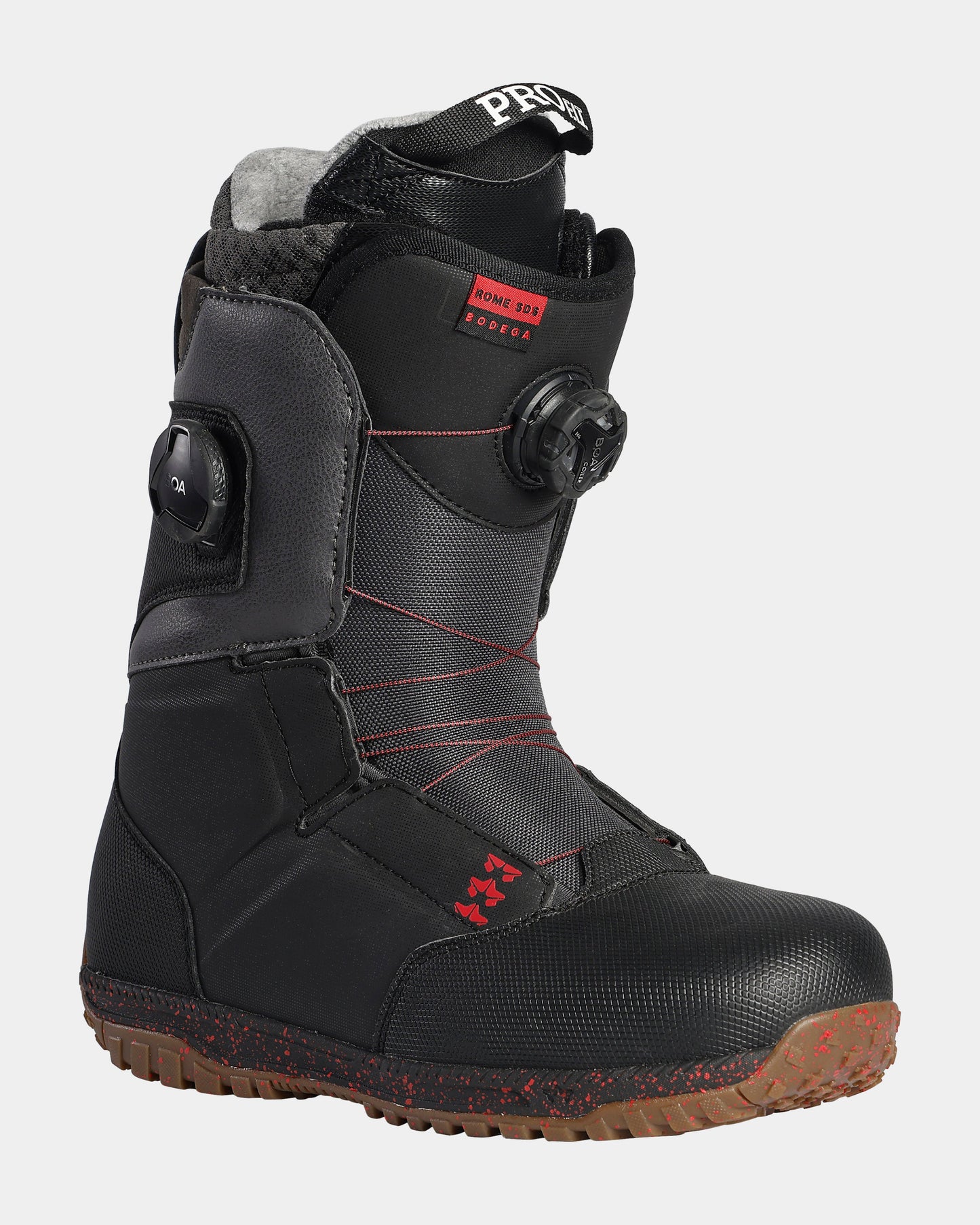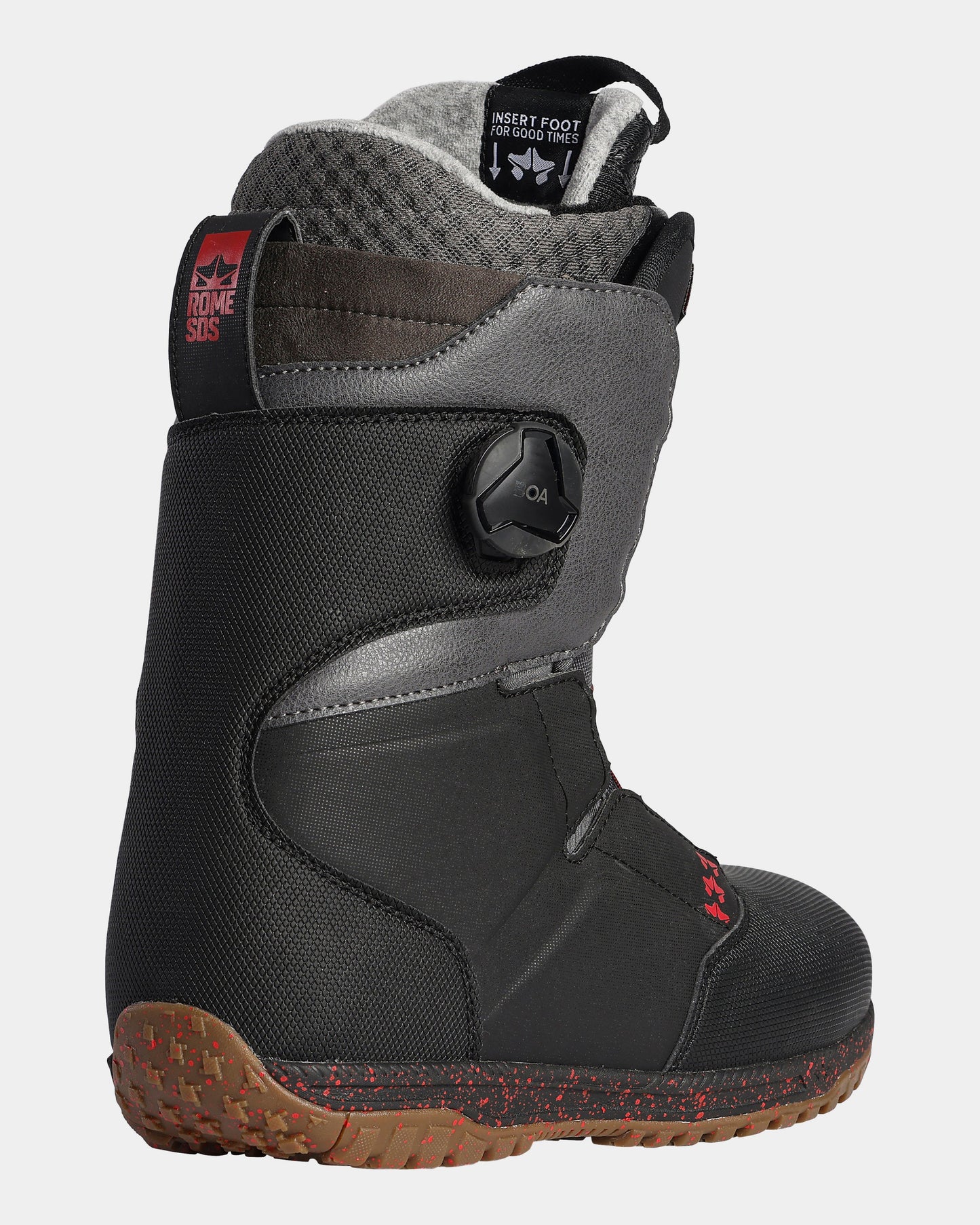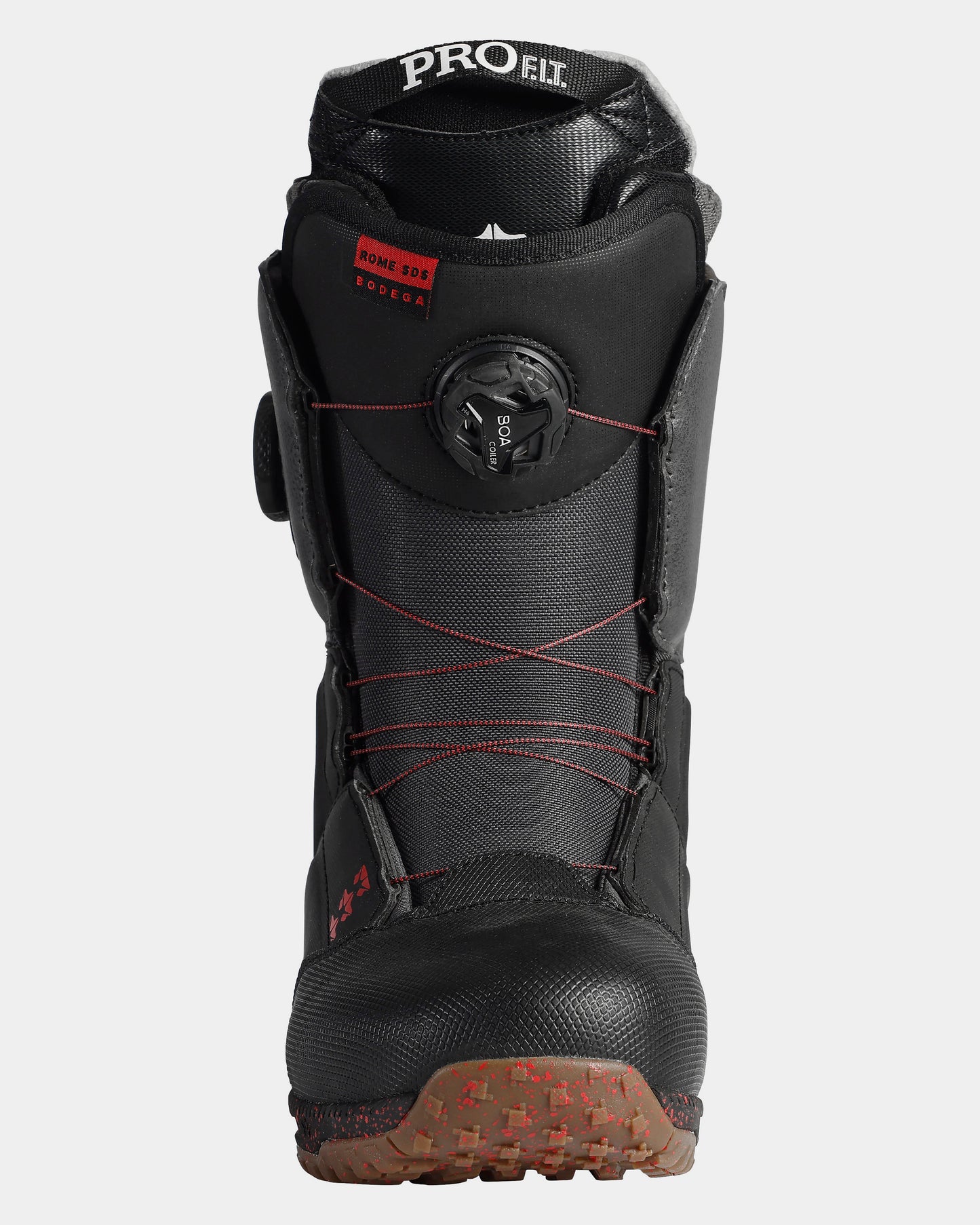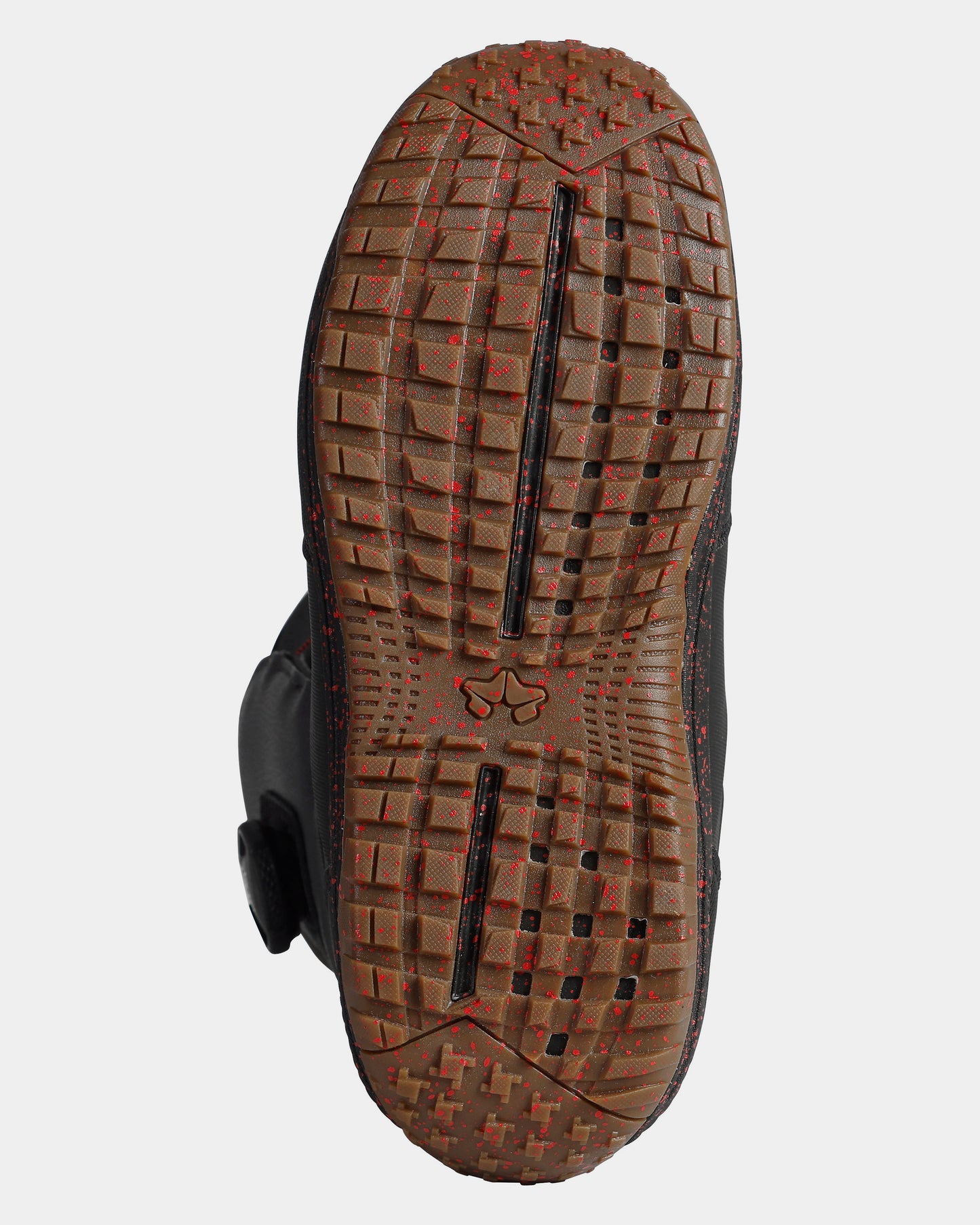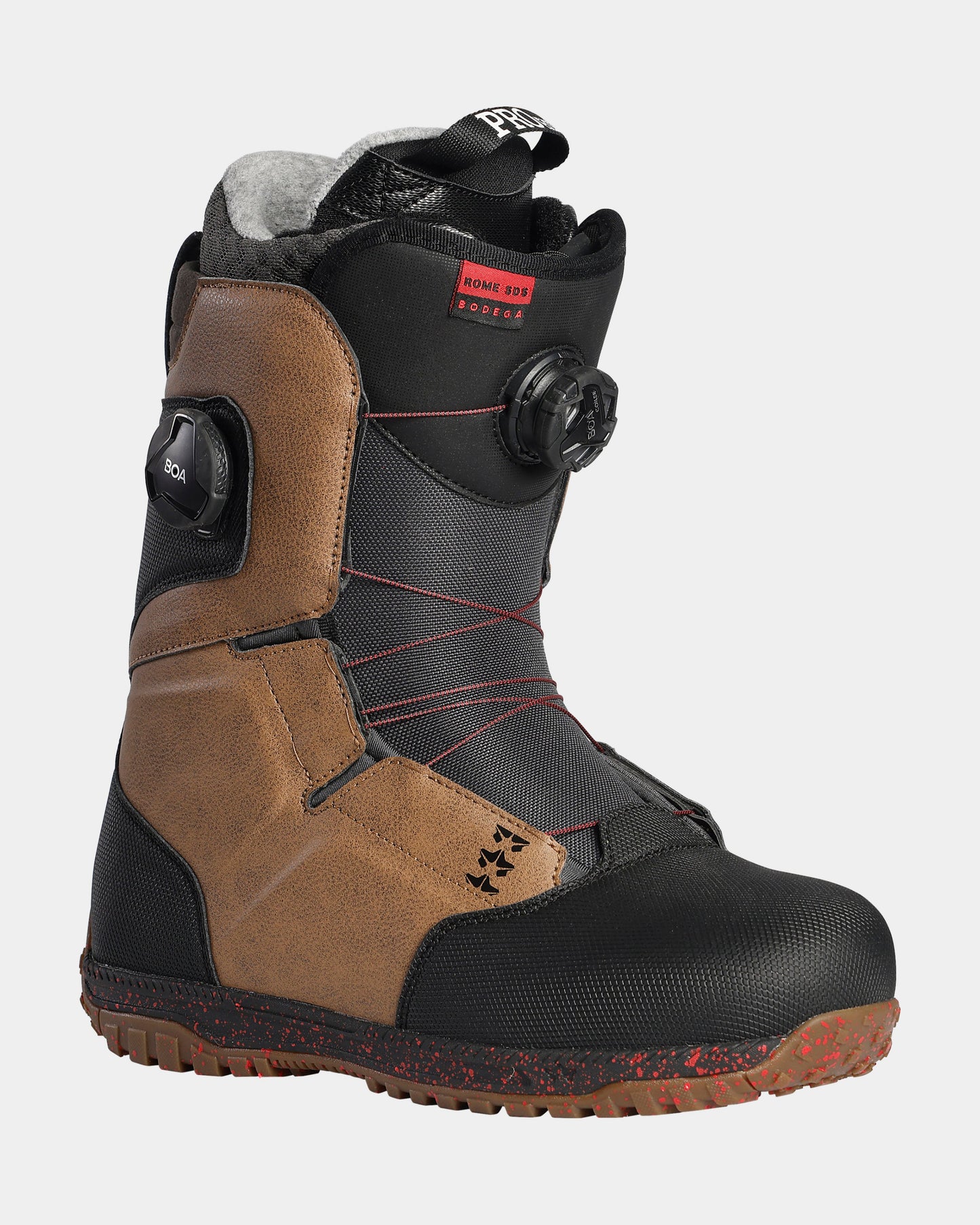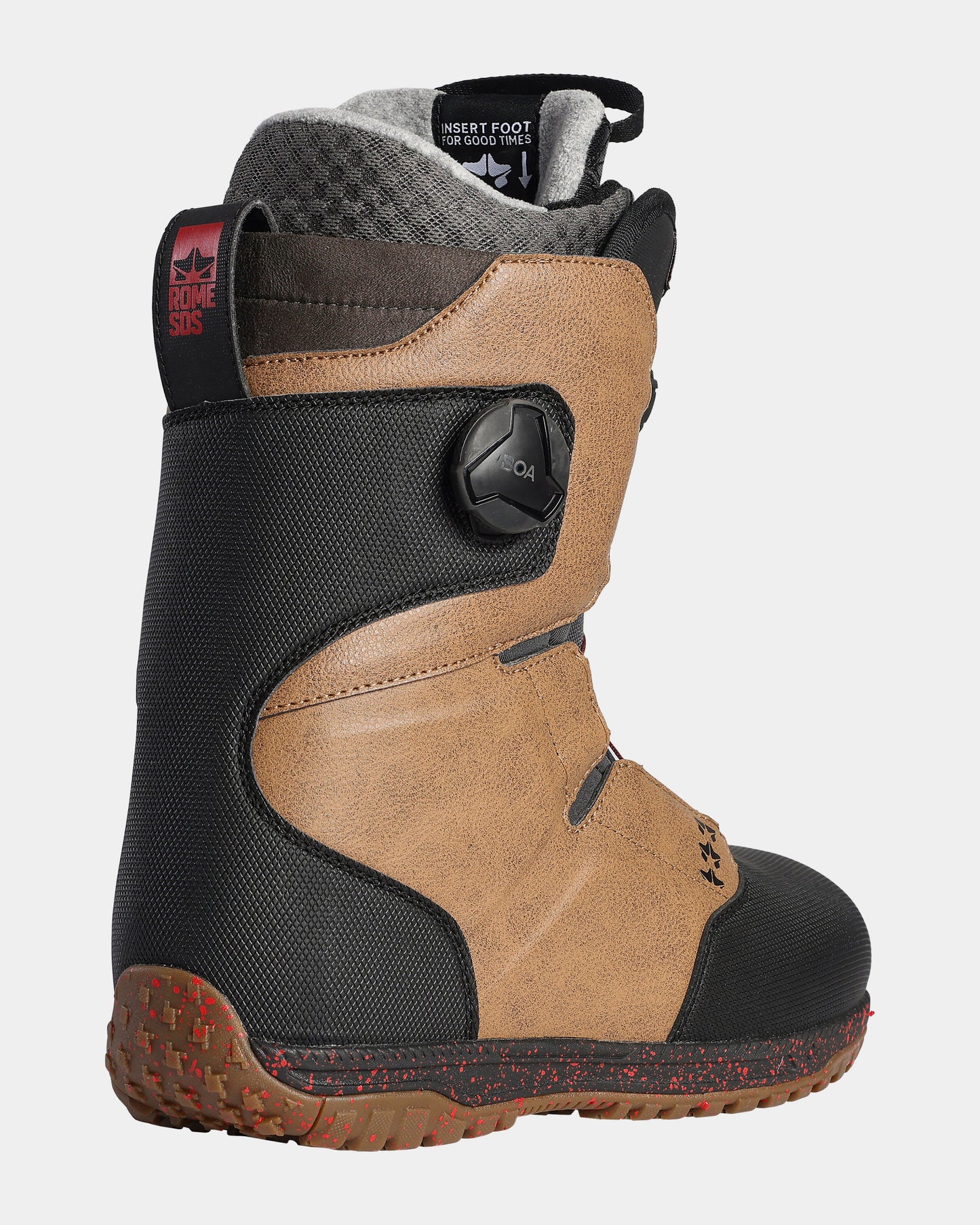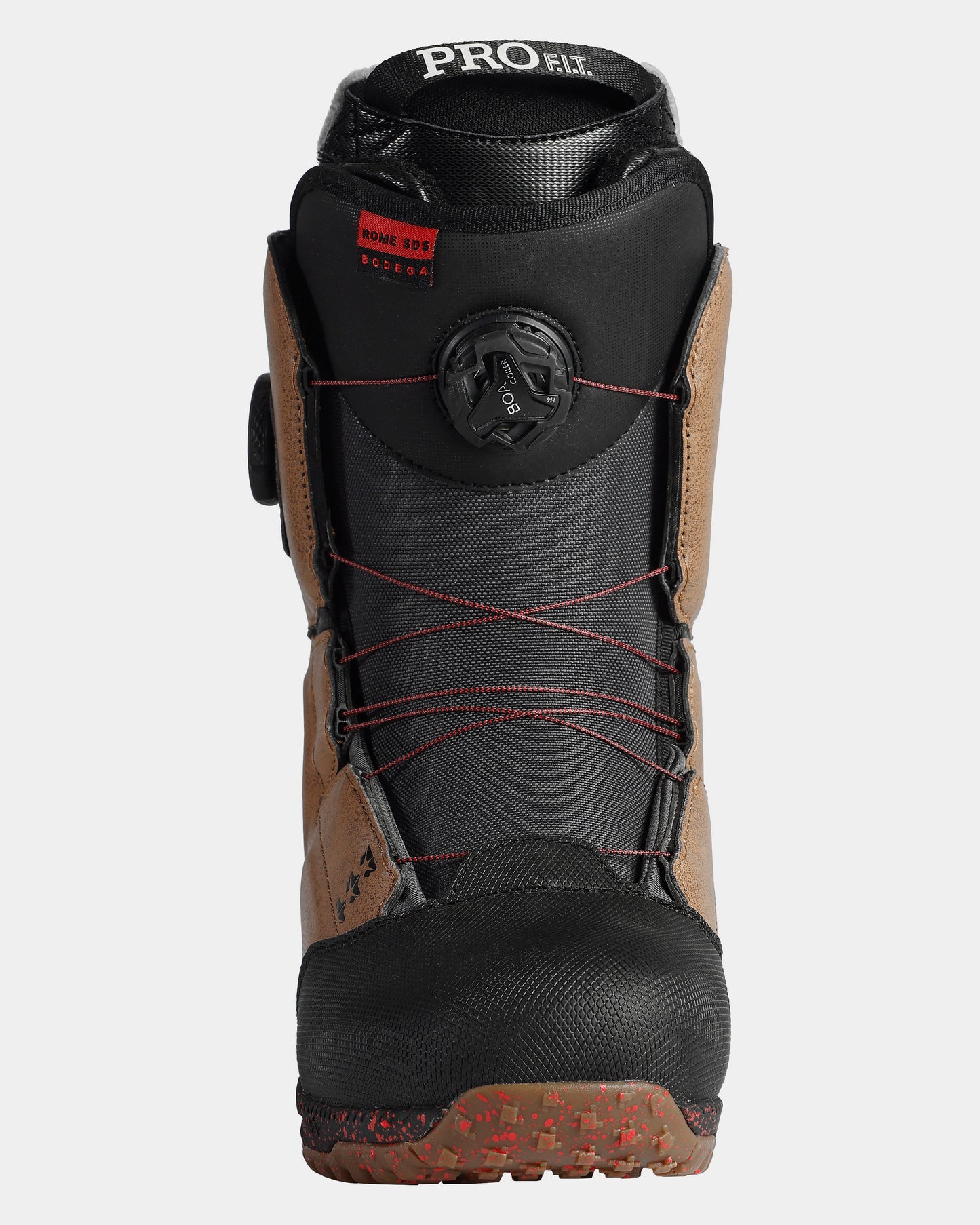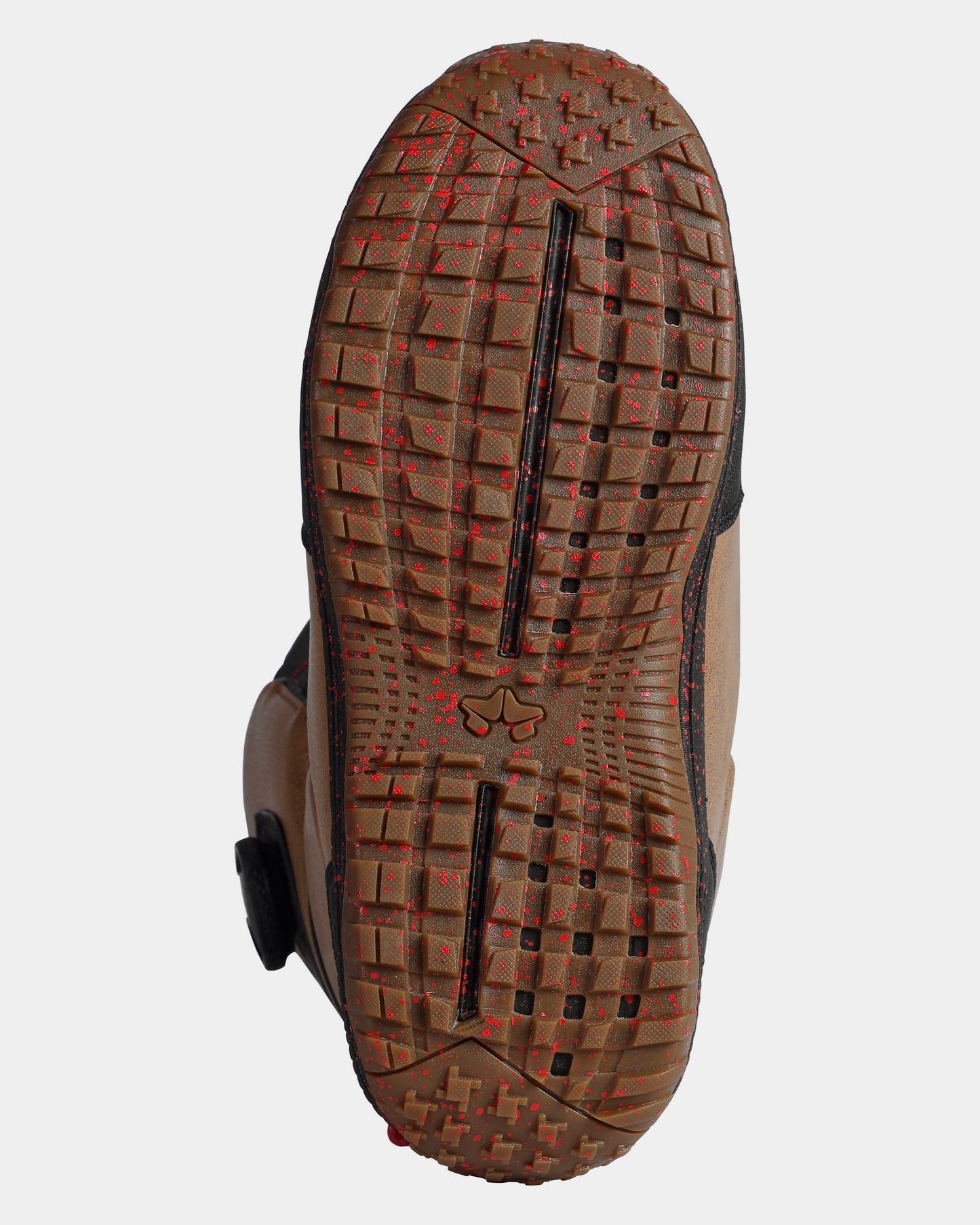 Preseason Test Fit
Out of the box they looked sharp. I really like the the Velcro tongue to be super helpful in getting them on and off. The liner feels like it is going to mold well to my foot and it was warm and they felt very true to size as well.I look forward to rocking these on the first opening day I can get.
Comfortable, Toe material not fit for purpose
Love the feel of the boots but the toe material has been destroyed within 2 months of riding. I work in a rental shop and our rental boots have no damage after 2-3 seasons of use.
Very disappointed and Rome will not cover under warranty. The product is no fit for purpose.
Cheap Material
I bought these boots excited to have my first, nice, higher end pair of boots. I used the boots for a total of 1 day before looking down and seeing the attached picture. I could understand if the boots sustained such damage after an entire season or two, but not a day. So, I took the boots back to the shop that I bought them from, and the manager suggested I put JB Weld or epoxy onto the toe to protect it from damaging further in the future. With all due respect to the shop manager and to Rome, I did not spend $350 on boots to put JB Weld on them after one days' use. My previous pair of boots (the cheapest K2 has to offer) withstood 7 years of riding progression from Novice to Intermediate to skilled rider and still don't have a single rip, tear, or even scuff on them. I am disappointed with the quality of the material used. The boots are extremely comfortable and look super shiny and well made in the store, evidently until you use them for the first time and get the damage you see here. I spoke with the warranty department, and they said that this kind of damage is not covered by their warranty. Overall, save your money and buy yourself a pair of boots that won't need JB weld after 1 days' riding.
Poor quality
The toe cap material is way too soft. I used these 5 times. I looked down and there was a slice in them. It was too easy (and early) for that to happen. They won't cover it on their warranty. This is a poor quality issue. I am not the only one this has happened to. Brand new boots that they suggested to put "shoe goo" on. How long until it happens again? Not worth the money.
Nice Boot, horrible outliner
This is my first Rome-Boot, that I bought in Germany 2 weeks ago. The Inliner fits perfect around the ankle and my feet are super warm on the mountain day. The middle flex is perfect aswell.
But there is one horrible material around the front-cap outliner. This material is so super soft. When I waited in the lift-line, a person catched my front boot with his ski, and the Boot got a deep cut in this soft material on the first day threw the hole material :(. I would never buy a boot again with this soft-rubber material at the front cap. Absolutely annoying